Nothing
is here
but everything
is here.
Spend the
Mu
Time at
Nanki Shirahama.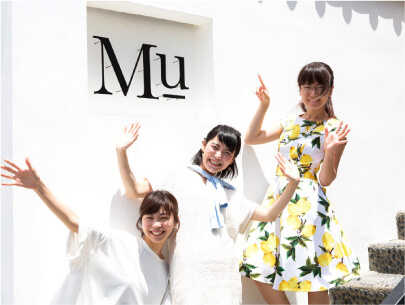 You can enjoy Nanki Shirahama Tourism because it has affordable accommodation. 
The way to enjoy travel is different for everyone.
Some travelers would like to enjoy local meal at their travel destination, or even enjoy the scenery at sunrise or sunset.
Some people would like to enjoy reading leisurely.
The pleasure of travel is for people to spend special time on their respective ideas.
Our concept is to support 'Free Travelers'.
It is possible to stay more and enjoy more activities because of reasonable expenses.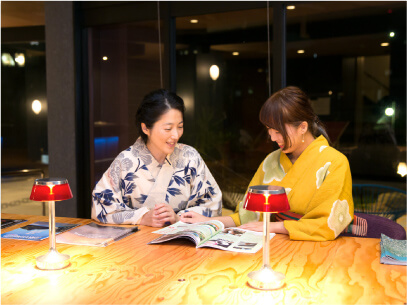 Let's use Mu as our base to enjoy from Shirahama.
There are Shirarahama Beach, Natural hot spring and Adventure World when Shirahama comes to mind. But they are not all. There is also a scenic spot called unexplored region of Shirahama, and a superb spot selected by Minakata Kumagusu.
It is possible to enjoy all Nanki Area if you are based at Mu.
You can find special ways to enjoy Kumano ancient path for example and other tourist attractions, like Kayaking and Fishing.
Let's enjoy Party or Girls' Night at Mu, too!
How to enjoy your stay at Mu
Mu is not only for accommodation.
We have Party Room and Kitchen for various proposes, Girl's Night, Company Trip, School Reunion, Family Trip and so on.
Mu is also a space to make new relationships or to interact with people you don't always meet.
As a place for
Commemorative celebration

You can use Mu to enjoy free-plan trip such as Graduation Trip and Trips for club activities.
You can relax more, if you add one more day.

Enjoy your trip
with your family

Relax and enjoy the hot spring and talk with your partner…
You can enjoy a really relaxing trip, such as mother-and-daughter trip, as well as the whole family trip.

Let's enjoy the party
with other travelers!

We have the space to be used as an enjoyable place for various exchanges with friends from club activities and colleagues. There should be fun because Mu is not only for accommodations but also for having fun.
Many Activities in Wakayama
There are many places to visit and enjoy in Nanki. In addition to nature such as the sea, mountains and rivers,
there are also World Heritage and Historical monuments. You can use Mu as the base to enjoy all Nanki Area.
World Heritage Kumano
ancient path Nakahechi-1

World Heritage Kumano ancient path Nakahechi-2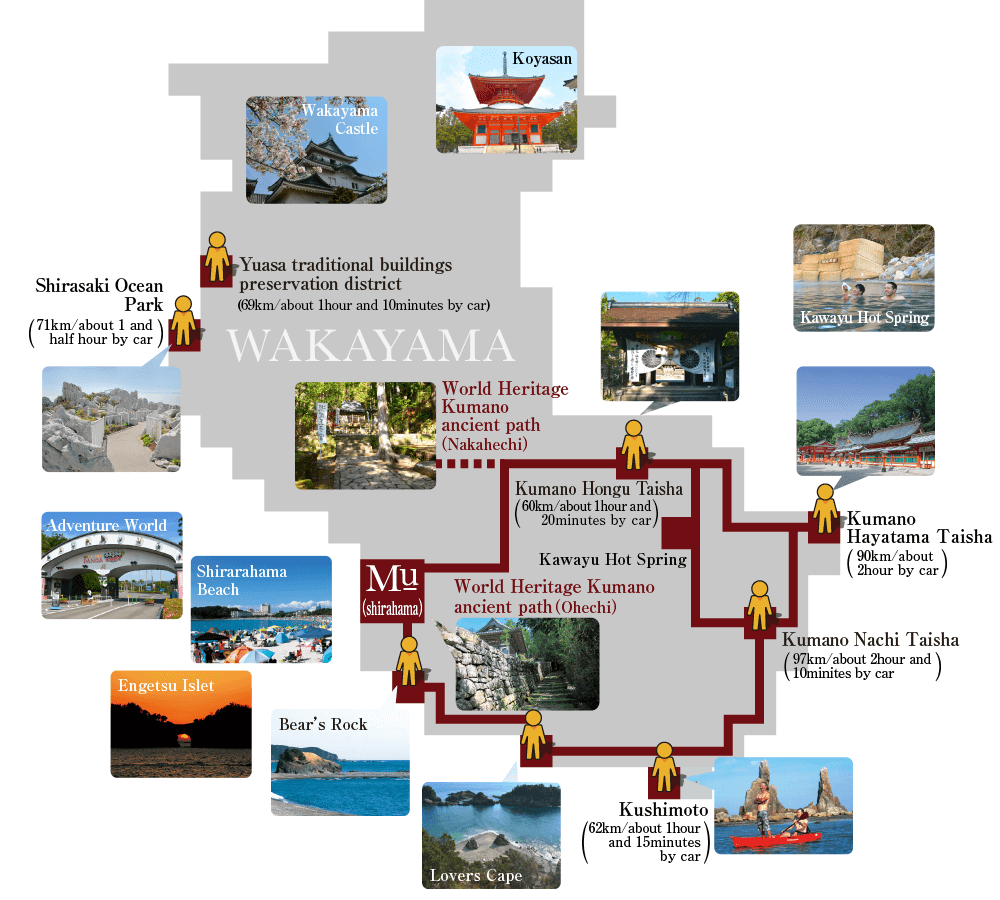 Let's enjoy not only Shirarahama and Engetsu Islet, but also all the way to World Heritage Kumano ancient path, Kushimoto and Kumano Hongu Taisha.
You can enjoy more relaxing travel, if you add one more day.