Traffic Access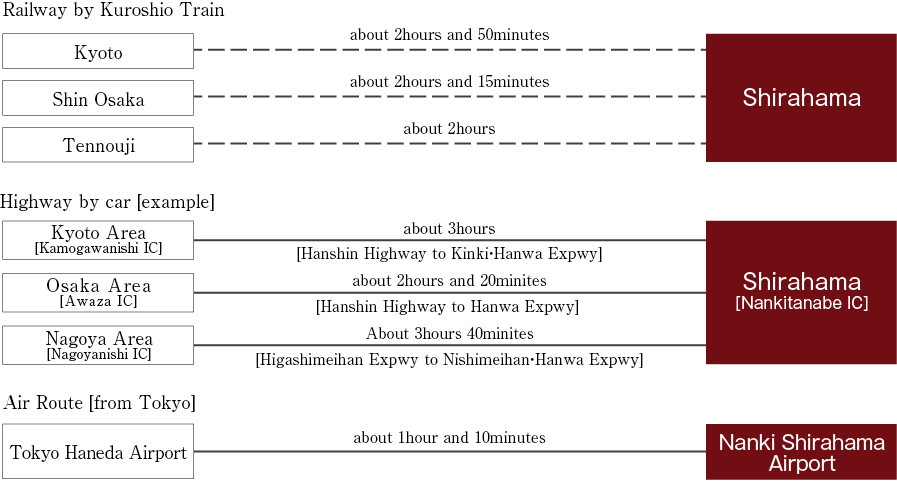 Access to Mu from the station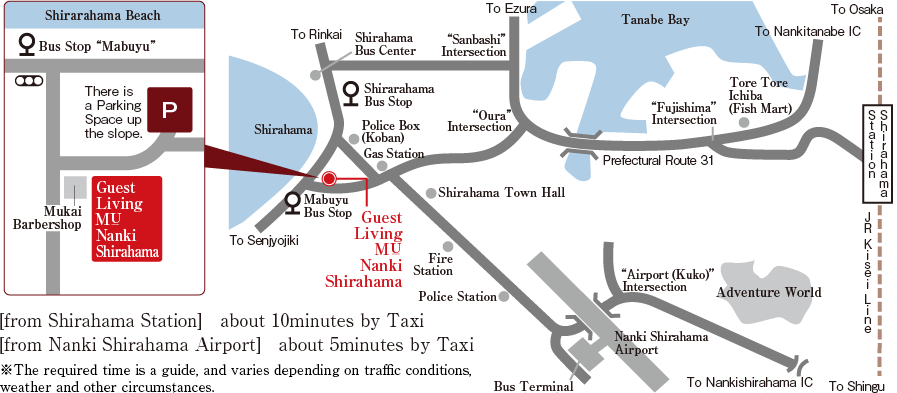 Information of Parking
(from Hama Street)
The guidance of the way to our Private Parking from the direction of Engetsu Islet・Shirarahama Beach Area and from Sandanbeki・Senjyojiki Area. Please observe the road conditions and traffic rules and drive safely.
When you turn left or right from each direction, it will be slightly uphill. You will see our hotel Mu on your left side.

You will see a crosswalk 60 meters ahead from the intersection.

Turn left at the intersection with the crosswalk. (No traffic signal there) The mark of the intersection, you will see "Mukai Barbershop".

When you turn left, you will find the stairs to our hotel Mu on the right. In case of cars, drive past Mu and go straight on the slope.

This signboard is the for our guests who arrive on foot. Please use the stairs. It is a bit long, but please be careful.

You can see "Hotel Hanatemari" parking lot on the right. Go straight up the road a little more.

You have arrived. Thank you so much!
Mu Signboard is at the entrance of our hotel Parking. There are also 4 parallel parking spaces next to main Parking. Please note that the road come to a dead end.
From Kise Expressway Nanki Shirahama IC